*** Read before adding item to cart ***
| LCP Model | Sweet Pea Trigger |
| --- | --- |
| Serial Number with Dashes | Sweet Pea I |
| Serial Number without Dashes and without a Star stamped on the Trigger Bar | Sweet Pea I |
| Serial Number without Dashes and with a Star stamped on the Trigger Bar | Sweet Pea III |
| NRA Model without a Star stamped on the Trigger Bar | Sweet Pea I |
| NRA Model with a Star stamped on the Trigger Bar | Sweet Pea III |
RTK Sweet Pea Trigger
-The all new trigger solution for the Ruger™ LCP, brainchild of Ross from RTK this little upgrade makes a huge difference in America's favorite pocket pistol.
-The benefit of this new trigger is clear once you install and pull down on the trigger.
-This new trigger is adjustable to limit travel pre and post travel reducing length of pull and reset by dialing out the unneeded travel. The change in pivot point to face relationship will eliminate trigger bite that these little guns are bad for as well as change the stage point for sweep of the trigger.
Check out the brite finish also for a more custom look.
Separate models for pistols with Serial Numbers with dashes and without dashes***
Check your Trigger Bar for the Stamped Star for the proper trigger version.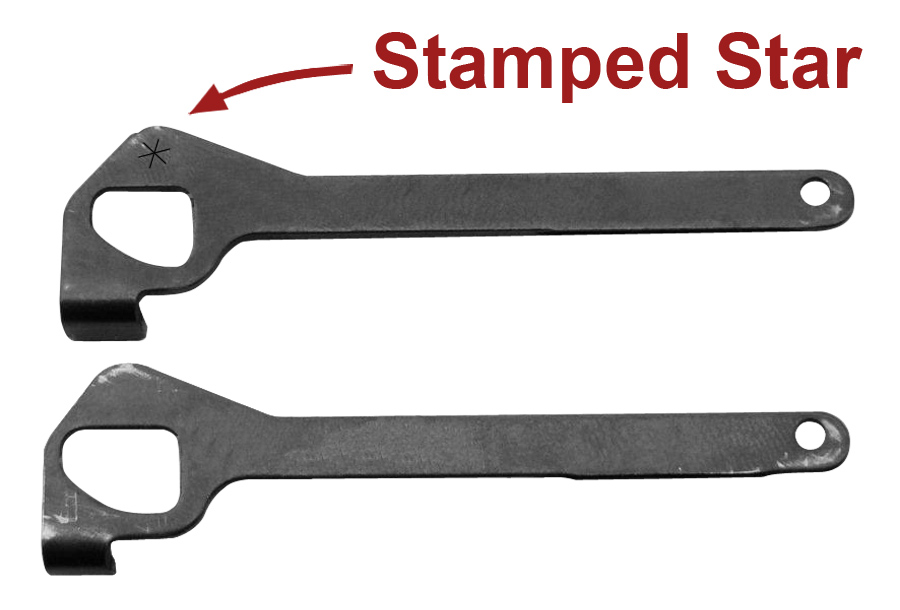 Available in Black, Brite, Milled, Gunmetal Grey, and Red finish.
Instructions
Click here for step by step Installation instructions
Click here for instructions on adjusting your RTK Trigger
Brand:
SKU:
Notice of liability and warranty
Here at Galloway Precision we strive to provide quality US made products for savvy responsible firearms owners. Anytime you work on or clean your firearms you are the sole responsible party for safe handling of the firearm, read the owners manual and respect every firearm.
*Altering any product, firearms, cars, even clothes comes with risks so understand and accept we assume no liability for injury to the buyer or anyone residing with or operating with the buyer. The buyer is the sole responsible party for the use of their firearm with or without our parts.
*100% money back (less shipping) on all our products is offered by us against failure of our components or just displeasure our products did not meet your expectations or end needs. Buy and don't like it we will refund your purchase price minus shipping upon return, within 30 days of purchase of the complete unmodified parts in question, with the exception of Closeout / Discontinued products which All Sales are Final. A 20% restocking fee will be applied to returned Trigger Kits and Magazine Extensions that have been installed. Refunds are issued upon return within 2 business days back to the original credit card used to purchase the product.
We reserve the right to cancel and refund an order for any reason, including but not limited to inventory supply, lead time, hostile customer attitude, shipping address, etc.